In the City of the Dead: Zombies y synthpop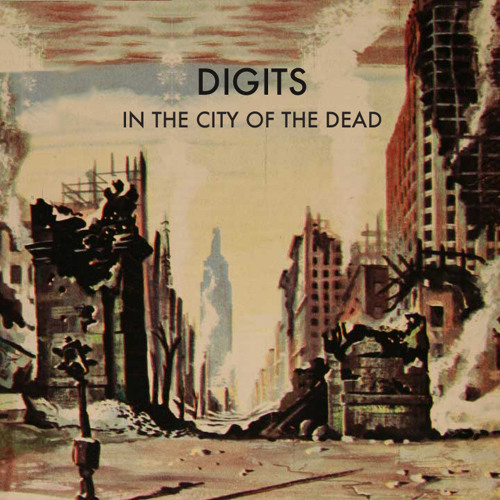 "In the City of the Dead" es el proyecto literario y musical de Digits.
Ya les habíamos presentado a Digits anteriormente, un músico Canadiense cuyo pop electrónico es uno de los más frescos actualmente. Aunque ya cuenta con un álbum publicado en 2009, fue hasta este año con su EP "Death and Desire" que se ganó la atención de sitios importantes como The Guardian, The Fader y varios medios Canadienses, Ingleses y Alemanes. Cabe mencionar que ese grandioso EP es gratuito; si no lo tienen, deberían descárguenlo desde aquí.
Ahora Digits nos presenta su nuevo proyecto titulado "In the City of the Dead", una serie escrita por él mismo que cuenta la historia de un periodista que ha quedado atrapado dentro de una ciudad fascista, cuando esta fue puesta en cuarentena por el apocalipsis zombie que se desató. En "In the City of the Dead" J, el protagonista, relata cómo es sobrevivir y resistir una catástrofe como esta.
Este proyecto se torna aún más interesante gracias a que, mientras Digits desarrolla la historia, crea paralelamente la música que enmarca cada uno de los capítulos, por lo que cada uno sale acompañado de una canción. Cada capítulo con su respectiva canción se estrenan en un blog diferente, dejándonos a la expectativa y con ganas de más.
Hasta ahora se han publicado 6 capítulos de "In the City of the Dead":
Prologue: In the City of the Dead – en 20jazzfunkgreats
1. Get Angry – en Dummy
2. Street Violence – en We All Want Someone to Shout For
3. What You Got – en Listen Before You Buy
4. Good Morning – en Silent Shout
5. Where I Found You – en Prefix
6. Do What It Takes – en No Fear of Pop
A continuación el set con cada una de las canciones, mismas que pueden descargar gratuitamente:
Para seguir de cerca los nuevos capítulos y las nuevas rolas visiten www.digitsmusic.com/inthecity